The 2 other artworks are made to be offered. This one is the original 3D printed Les Paul body. This guitar has been designed to be a real one, but destiny is a tricky animal and despite a long and painful creation process (as you may see here : 3d-printed-les-paul-guitar) I am very proud to change this guitar in artwork.
I will make the wood old as the LP#2 to get an oldies effect.
Make your music a sacred monument dedicated to insolence & to the willingness to make things change

TOM S33K LETSCHER
The Result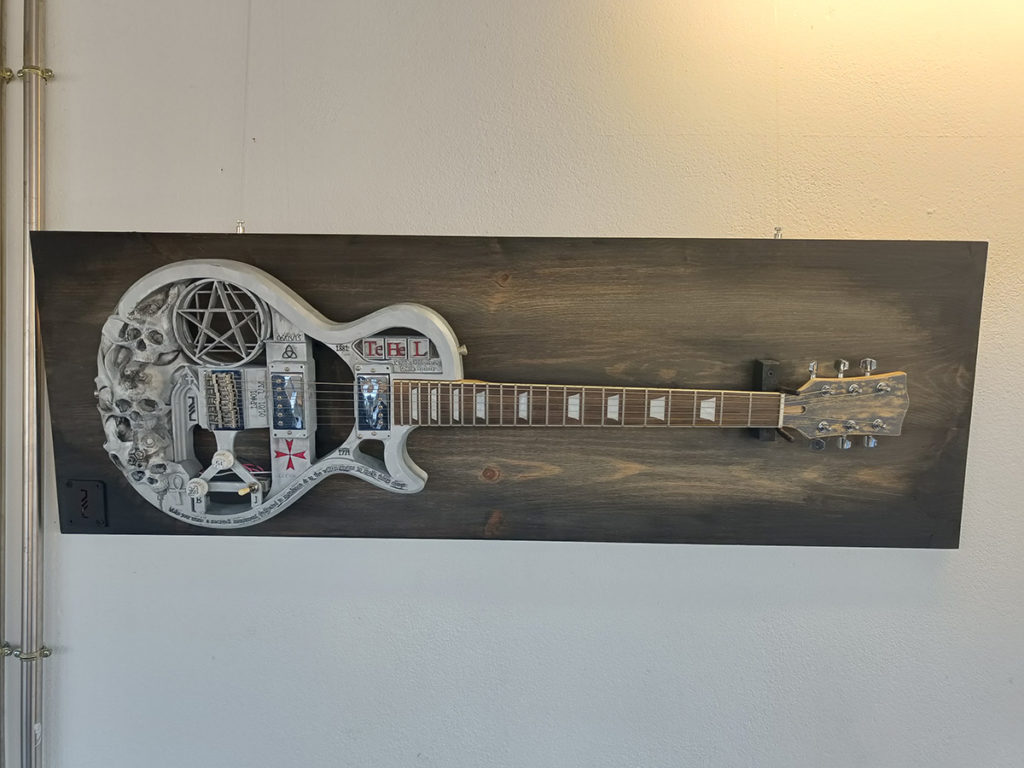 LP#1 _ Broken Dreams
PLA – Acrylic

1 875€*, if you want more detail or to order it, please contact me.
* Shipping cost not included
The Process