…About skulls & Roses ?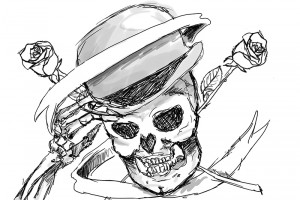 A customer order makes me work on skull purpose and I feel free to explore it. That's why I'm happy to announce the beginning of a Skull Collection series.
My objective gonna be work on skull through different culture prism.
Keep in touch for the next draft. Let me know you preferred one (with first artwork: Melon Rose).
Cheers